ATD Chairman: Communication is Key
BY STEVE PARKER, AUGUST 2016
There is a popular adage that you'll see in many health and lifestyle articles that states: the key to a good relationship is communication. Throughout the year, the American Truck Dealers (ATD) board and I hold important conference calls to make sure that we are effectively reaching our delegation, our association leaders, and our industry members. We work to make sure that you hear from us and that we hear from you.
One of my key initiatives as chairman is to enhance communication and outreach to all commercial truck industry stakeholders. We have been making a concerted effort to provide the tools and resources to hear from our dealer members, while at the same time, allowing them to hear from ATD. I encourage everyone to subscribe to the ATD Insider newsletter which has a large following of more than 9,000 subscribers. Our newsletter is one of the best resources for learning about ATD's recent activities and priorities. And I have the opportunity to give you my thoughts and updates in monthly commentaries such as the one you are reading right now. The ATD website also provides a wealth of information, including the status on important legislation on Capitol Hill and future industry events like our annual truck dealer fly-in or the legislative roundtable.
Apart from reading about issues, ATD welcomes engagement and active participation throughout the entire year. The ATD board conducts three in-person meetings each year with the NADA/ATD staff. This is an opportune time to come together and discuss industry issues, such as regulatory overreach, and to prioritize our objectives. Monthly conference calls are scheduled in the off-months to ensure each board member is up to date on a timely basis. In addition, each board member is assigned to a committee in conjunction with NADA board colleagues.
Finally, each year provides an opportunity for us to converge in one host city for the annual NADA and ATD Convention & Expo. Please book your tickets and plan your trip now because you won't want to miss out on our next convention in New Orleans. We're back on a January schedule and the ATD Convention runs from January 26-29 at the Ernest M. Morial Convention Center. We will be holding the ATD Convention in conjunction with our car dealer cousins. NADA will be turning the big "1-0-0" and our Centennial celebration will be bigger than ever. This is a chance to meet face-to-face with executives of major truck manufacturers and other industry experts. We will feature world-class exhibitors, showcasing the latest equipment, services, and technologies; and you're invited to learn in dozens of workshops with the industry's best trainers.
ATD is committed to broadening our industry engagement and it starts with each stakeholder in our industry. It starts with you. Let's continue to build on our lines of communication, and make this relationship a great one!
Parker is chairman of ATD, a division of NADA in Tysons, Va., which represents 1,800 heavy- and medium-duty truck dealerships. He is president of Baltimore Potomac Truck Centers in Linthicum, Md., which operates five full-service commercial truck dealership locations with Mack, Volvo and Hino Trucks franchises in Maryland and Virginia.
Media Contacts
Image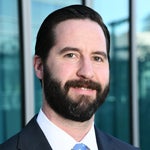 Jared Allen
Vice President, Communications
Image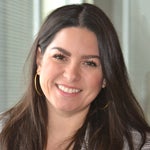 Juliet Guerra
Director, Media Relations