USA Today and NADA Name Winner of Dealer Innovation Award
MCLEAN, Va. (March 18, 2008) - USA TODAY and the National Automobile Dealers Association will present the 2007 Dealer Innovation Award today to Jim Hand, president of Hand Motors in Manchester Center, Vt.  Hand was selected from four finalists as the national winner of the annual award.  

The USA TODAY Dealer Innovation Award, conducted in association with NADA, recognizes dealers who have taken a leadership role by implementing effective initiatives at the dealership to save energy, reduce utility costs and help protect the environment.

Hand Motors expects to save about $30,000 a year in energy costs through its "reduce, recycle and carbon-offset program" initiatives. The dealership heats its new, 11,200 sq. ft. service shop with 100 percent waste motor and vegetable oil, at no cost to the dealership. In fact, the dealership saves more than $15,000 per year by not having to buy standard heating oil.

To neutralize its carbon footprint, the dealership purchases energy credits from a renewable energy company in Vermont that is financing the construction of wind energy projects to deliver clean, renewable energy to the grid. Additionally, through a state-subsidized electricity reduction and incentive initiative, new lighting fixtures were installed throughout Hand Motors in August 2007. Based on records from September-December 2007 vs. the same four months in 2006, the dealership used 9,100 less kilowatt hours per month, resulting in a 31-percent reduction in electricity costs. The dealership expects to save $10,000 a year through this initiative.

Other initiatives include: the use of motion detectors at the dealership and in vending machines to reduce electricity use; and programmable thermostats to reduce propane use. And Hand Motors serves as a community recycling point for plastics, batteries and compact fluorescent light bulbs.

The Dealer Innovation Award will be presented to Hand by USA TODAY and NADA at a special awards ceremony today held in conjunction with the New York International Auto Show.

USA TODAY is the nation's top-selling newspaper, with a total average daily circulation of 2.3 million.  It is published via satellite at 34 locations in the USA and at four sites abroad, and is available worldwide.  USA TODAY is published by Gannett Co. Inc. (NYSE: GCI).
Media Contacts
Image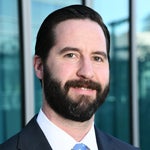 Jared Allen
Vice President, Communications
Image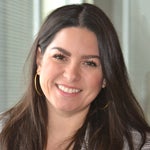 Juliet Guerra
Director, Media Relations