Two Auto Dealerships Named Winners of the EPA's 2010 Energy Star Small Business Award
WASHINGTON (Sept. 23, 2010) -- The U.S. Environmental Protection Agency (EPA) has recognized four small businesses for their energy efficiency achievements. Two of the four small business winners are auto dealerships. They are AutoFair Companies in Manchester, N.H., and Patriot Subaru in Saco, Maine.

AutoFair, has Ford, Honda and Hyundai dealerships and a collision center totaling more than 110,000 square feet in four buildings. The dealer group was introduced to the free tools and resources of ENERGY STAR in 2007, when they joined the National Automobile Dealers Association's (NADA) Energy Stewardship Initiative and took the ENERGY STAR Challenge to reduce energy usage by 10 percent annually.

AutoFair, has used "A Dealers Guide to ENERGY STAR: Putting Energy into Profits," published by the EPA's ENERGY STAR program and NADA.

At Patriot Subaru, nearly 90 efficient ENERGY STAR qualified appliances are found throughout the dealership, including computers and monitors, printers, televisions, a refrigerator and a microwave. Energy-saving measures include propane-based heating to minimize oil consumption, skylights to take advantage of day-lighting in showroom, office and service areas, motion controlled lighting, automatic appliance shut offs and multiple ceiling fans.

Through effective energy management practices and innovative efficiency solutions, these two dealerships demonstrate that no matter the size of a business, it's possible to save money and use significantly less energy and to power the buildings where Americans work, play and learn.

Each of the 2010 Energy Star winners used tools and resources provided by EPA's Energy Star program to develop their plans and measure and track their accomplishments. By strategically managing the energy performance of their facilities, the winners cut utility costs without sacrificing features, convenience, style or comfort while making significant contributions towards reducing greenhouse gases.
Media Contacts
Image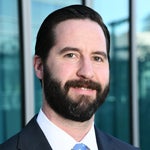 Jared Allen
Vice President, Communications
Image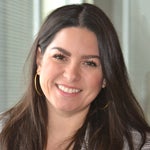 Juliet Guerra
Director, Media Relations