Tax Incentive Bill from Maryland Senator is a Boost for Struggling Auto Industry and Economy
WASHINGTON (Jan. 28, 2009) - The National Automobile Dealers Association announced its strong support for legislation proposed by U.S. Sen. Barbara Mikulski, D-Md., to stimulate the struggling economy by boosting retail auto sales.

Sen. Mikulski's proposal, S. 333 - The Auto Ownership Tax Assistance Act - grants a tax deduction for consumers who purchase a new car or truck. New vehicle owners would be able to temporarily deduct sales and excise taxes as well as interest on auto loans from their income taxes. Earlier in the month, Rep. Bill Pascrell, D-N.J., introduced a companion measure in the House, H.R. 159.

"With auto sales constituting almost 20 percent of the nation's retail economy, a boost in new vehicle sales would create a wave of economic activity, which would be felt through every level of the economy, from dealers on Main Street to the factory floor," said David Regan, NADA vice president of legislative affairs. "House and Senate leadership and President Obama need to seriously consider how Sen. Mikulski's' bill enhances the economic stimulus legislation under consideration in Congress."

Regan recognized that flagging consumer confidence - not a lack of credit availability for new car buyers - is still depressing new vehicle sales.

The national economy, Regan noted, is not the only beneficiary of a spike in new car and truck sales because "a car sold today generates immediate sales tax revenues for many cash-strapped state and local governments."

"The extraordinary economic challenges facing the country, coupled with the fact that the federal government is now propping up two major domestic automakers, policymakers must realize that Sen. Mikulski's bill is good for the auto industry and the nation's economic outlook," Regan added.
 
Media Contacts
Image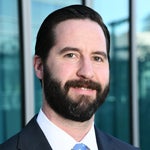 Jared Allen
Vice President, Communications
Image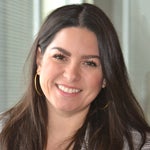 Juliet Guerra
Director, Media Relations