'Take the Long View' in Changing Marketplace, says NADA Chairman
DETROIT (October 10, 2006) - The chairman of the National Automobile Dealers Association (NADA), William Bradshaw, says it's important to "take the long view" when analyzing the auto industry.

"The carmaker that's up today can be down tomorrow," said Bradshaw, in a speech to the Automotive Press Association in Detroit today. "The same applies to dealers."

In response to press reports of a dealer surplus, Bradshaw said, "no one knows what the right number of dealers is. It's a moving target that's determined by the marketplace."

The NADA chairman said that dealers know their local markets better than anyone. "Their business is all about adjusting to changing market conditions," he said. "Individual dealers should decide when they are not making a fair return on their investment. This is not something that should be dictated by auto manufacturers."
He pointed out that intense competition has prompted many dealers to be more creative and innovative in attracting customers to their showrooms. He cited amenities such as Starbucks coffee shops, on-site restaurants, Internet work stations, large play areas for children, interactive Web sites and putting greens.
"Dealers are stepping up their emphasis on customer service," he said. "This is paying off. Customer satisfaction with the car-buying experience is high."
Almost every dealer in the country has an interactive Web site," he added. "And it's proven to be not only an effective information resource for consumers, but also an excellent marketing tool for dealers."
Bradshaw also highlighted the new steps that NADA is taking to help dealers succeed in a tough market, including a toll-free consulting hotline where dealers can get in-depth analysis and advice to improve dealership operations for no charge.
"NADA's role is to do all we can to help dealers survive and thrive in good times and in difficult times," he said.
He noted that there is cause for optimism. Both domestic and international automakers are coming out with new vehicles that will help to stimulate growth. "Dealers and the auto franchise system have a promising future," said Bradshaw.
Media Contacts
Image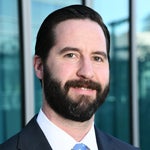 Jared Allen
Vice President, Communications
Image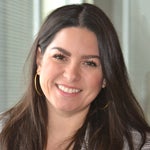 Juliet Guerra
Director, Media Relations