Pitt Promoted to Vice President of NADA Convention and Expositions
MCLEAN, Va. (May 22, 2008) - Stephen R. Pitt has been promoted from executive director to vice president of conventions and expositions at the National Automobile Dealers Association (NADA). He will be responsible for the planning and execution of two annual trade shows - one for NADA and one for the American Truck Dealers (ATD) division of NADA. He will also continue to oversee planning and implementation of the association's annual Washington Conference. 
The annual NADA Convention & Expo is the automotive industry event of the year. In 2007, it ranked No. 49 on a list of the top 200 trade shows, compiled by Trade Show Week magazine. For 20 consecutive years, NADA's convention has ranked among the top 200 on that list.
"Steve has been a loyal and dedicated NADA employee for 34 years and has consistently represented the association with professionalism and integrity," said NADA President Phil Brady. "Steve's promotion to vice president is well earned and well deserved."
During Pitt's tenure with NADA, the annual convention has grown exponentially, from about 10,000 attendees and 140,000 square feet of exhibit space in 1976 to about 25,000 attendees and more than 800,000 square feet of exposition space today.
The 92nd annual NADA Convention & Expo will take place January 24-27, 2009 in New Orleans.
Prior to his current position, Pitt served as manager, director and executive director of the association's conventions and expositions department. Before joining NADA, Pitt held a management position with ITT Sheraton Corp.
He attended Shippensburg University of Pennsylvania and Cornell University in Ithaca, N.Y.
Media Contacts
Image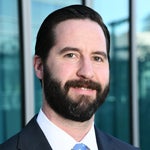 Jared Allen
Vice President, Communications
Image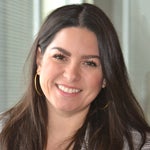 Juliet Guerra
Director, Media Relations