Ohio Executive Tim Doran Elected as 2009 ATAE Chairman
NEW ORLEANS (Feb. 9, 2009) - Tim Doran, president of the Ohio Automobile Dealers Association, was elected 2009 chairman of the Automotive Trade Association Executives (ATAE) at its annual meeting in New Orleans.

The ATAE, which represents the leaders of 114 state and metropolitan dealer associations in the U.S. and Canada, helps its members respond to dealer needs on state and local legislative, regulatory, business and consumer issues.

"The economic challenges facing the nation's new car and truck dealers and the overall U.S. economy are unprecedented in recent history," Doran said. "With many months of uncertainty ahead, it will be more important than ever for dealers and dealer groups to work together and find solutions to weather this economic storm."

Doran joined OADA in Oct. 1976 as director of services and an advocate. He quickly advanced within the organization to his current role as OADA president. Doran is the primary advocate representing the new car dealers in Ohio.

In recent years, Doran has represented the Columbus Automobile Dealers Association, and recently acquired additional responsibilities by serving as executive vice president of the Toledo Automobile Dealers Association and executive director of the Dayton Area Automobile Dealers Association. The Ohio Truck Dealers Association and the Ohio Motorcycle Dealers Association also recently joined forces with OADA.

Doran oversees all the associations' business activities, such as:  implementing dealer programs, delegating staff projects, facilitating the three dealer-run auto shows, and monitoring all administrative and operational functions.  His top priority is representing the interests of auto dealers with local, state and federal lawmakers. He is responsible for crafting of industry initiatives and legislative positions.

ATAE provides a forum for the exchange of information and serves as a clearinghouse for resources needed by member association executives. Through professional development programs, research and networking opportunities, ATAE provides members with the tools they need to continually improve the value and effectiveness of services offered to dealer members.

ATAE works closely with the National Automobile Dealers Association to serve dealers on all levels, providing governmental representation, industry and public representation, education and consulting programs, meetings and conventions and a wide variety of products and services.
Media Contacts
Image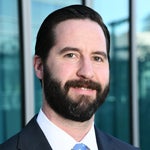 Jared Allen
Vice President, Communications
Image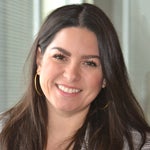 Juliet Guerra
Director, Media Relations