New Report: Employment at New-Car Dealerships Up 4.3% in 2015
TYSONS, Va. (April 14, 2016) - As auto sales continue to rise, new-car dealerships across the country continue to hire, according a new report released by the National Automobile Dealers Association.

Employment at new-car dealership in the U.S. reached 1,110,700 in 2015, up 4.3 percent from 1,064,000 employees in 2014, according to NADA Data 2015, the annual financial profile of new-car dealerships. On average, a new-car dealership employed 67 people in 2015, up 3.1 percent from 65 employees per dealership in 2014.

"For 2016, expect new-car dealership employment to reach an all-time high. The past six years have been the longest period of new-vehicle sales growth since the 1920s, and the outlook for 2016 is just as bright," said NADA Chief Economist Steven Szakaly. "But what matters even more is that dealers continue to be drivers of economic development in their local communities. Last year, new-car dealers employed more than 1.1 million workers directly; in addition, hundreds of thousands of other local jobs across the country were dependent on dealerships."

Annual payroll at new-car dealerships was $62.8 billion in 2015, up nearly 8 percent from 2014, the report said. Average dealership payroll was $3.8 million, showing a similar 8-percent increase compared to 2014.

In each of the past three years, new-car dealership employees have seen their incomes rise by more than 2 percent, and total compensation increased by almost 6 percent, Szakaly added. This has outpaced total compensation in other retail sectors, and dealers boast one of the highest average salaries of all industries. Dealers spent billions last year on contracting, services and wages - almost all of which flows right back to local communities.

For the fifth straight year, net pretax profit at new-car dealerships as a percent of total sales was 2.2 percent.

"There is healthy competition between new-car dealerships to sell and service vehicles, and this has meant consistently good deals for consumers," Szakaly said. "As NADA Data has shown, despite rising sales, profitability has been flat at 2.2 percent for five years."

NADA Data 2015 includes the many major milestones achieved by the retail-auto industry in 2015:
The total number of new-car dealerships was 16,545, reflecting an increase of 149 dealerships from 2014.
Franchised new-car dealerships sold a record 17.3 million-plus new cars and light trucks.
Total dealership revenue, including new- and used-car sales, as well as parts and service sales, eclipsed sales from 2014, reaching a new high of $862 billion in 2015, an increase of 6.9% from 2014.
Dealerships wrote more than 200 million repair orders, with more than $97 billion in service and parts sales.
Average selling price of a new car/light truck was $33,419, up 2.5% from 2014.
Average selling price of a used vehicle was $19,397, up 2.9% from 2014.
Average new vehicles sold per dealership was 1,050.
Number of customers purchasing a new- or used-vehicle service contract was 43%, up 1.3% from 2014.
New-car dealerships sold 18.76 million used vehicles (10.86 million were retailed and 7.9 million were wholesaled).
About NADA Data 2015

This year, NADA Data 2015 has been redesigned to include easier-to-read charts and graphs. Additionally, there are now two versions of NADA Data: The first version is a general overview of the retail-auto industry, with infographics that can be shared by print and broadcast news outlets, as well as on social media;

The second is a more detailed version that looks at each dealership department, as well as trends in dealership advertising; employment and payrolls; and the retail auto industry as a whole. NADA Data 2015 also includes an all-new section that focuses on the new- and used-vehicle consumer, with in-depth data provided by Experian. These stats include average monthly payment, average loan term, leasing and more.

To request a copy of the detailed version of NADA Data 2015, click here.
Media Contacts
Image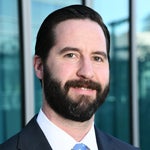 Jared Allen
Vice President, Communications
Image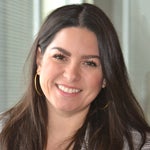 Juliet Guerra
Director, Media Relations