NADA Study: Wages Continue to Rise at New-Car Dealerships
MILLENNIALS NOW ACCOUNT FOR 42% OF THE DEALERSHIP WORKFORCE

TYSONS, Va. (Sept. 29, 2016) - The average annual compensation for employees at new-car dealerships working in all positions was $69,718 in 2015, an increase of 1% from the previous year, according to a new study released today by the National Automobile Dealers Association.

Average weekly earnings across all dealership positions were $1,341 in 2015, a 1.4% increase, according to NADA's 2016 Dealership Workforce Study (DWS), which highlights key trends on compensation, benefits, retention and demographics of nearly 2,000 new-car and -truck dealerships that participated in the survey.

"Now in its fifth year, the DWS continues to show a retail-automotive industry with strong growth and earnings opportunities," said NADA Chief Economist Steven Szakaly. "U.S. new-car dealerships reported improved revenues, earnings and employment across all departments."

Dealership productivity, measured as gross profit per employee, increased 0.4% to $8,446.

COMPENSATION

A new measurement in the 2016 DWS, which included a compensation analysis of individual dealership employees or incumbents working in the same position in 2014 and 2015, revealed an average earnings growth rate of 6.3% year-over-year compared to the average earnings growth rate in the private-sector of 2.2% in 2015.

General managers and F&I managers experienced double-digit percentage earnings growth rates, while sales managers and sales consultants increased 4.5% and 2.7%, respectively. Earnings growth in key fixed operations positions increased an average of 7.5%.

In 2015, America's new-car dealerships created new jobs and provided median weekly earnings of $1,026, which exceeded non-farm, private-sector median weekly earnings of $825 by 24%.

Over a five-year period, average compensation across all dealership positions increased steadily at an average annual rate of 3.2%, while median income growth of all positions grew at an average annual rate of 2.6%.

TURNOVER AND RETENTION

For the first time in five years, total dealership employee turnover in 2015 was relatively unchanged at 39.6%, up slightly from 39.3% in 2014, but still lower than the U.S. non-farm, private-sector average of 46%, according to estimates from the U.S. Bureau of Labor Statistics.

Of the nine key positions measured in the survey - general manager/operator, sales manager, sales consultant, F&I manager, service manager, service advisor/writer, service technician, parts manager and parts consultant - sales consultant and service advisor had the highest turnover rates, but showed signs of improvement.

Annualized turnover for sales consultants at all new-car dealerships, which includes both non-luxury and luxury franchises, dropped five points to 67% in 2015 from 72% the previous year. Sales consultant turnover at non-luxury dealerships declined to 72% in 2015 from nearly 80% in 2014. Turnover at luxury-brand dealerships was 48%, unchanged from the previous year.

Service advisor turnover dropped two points to 39%.

DEMOGRAPHICS

Workforce demographics at new-car dealerships according to the study continued to shift from a generational perspective, but not a gender perspective.

"New-car dealerships are doing a better job of engaging and retaining Millennials," said Szakaly. "Sixty percent of all new hires in 2015 were Millennials, up from 57% the previous year."

Millennials (Gen Y) increased from 38% of the total new-car dealership workforce in 2014 to 42% in 2015, eight points higher than the 34% estimate of Millennials in the entire U.S. non-farm private-sector workforce.

"As more and more dealerships add flexibility to work schedules and move away from 100% commission pay plans to attract and retain Millennials, non-luxury brand dealerships reduced sales consultant turnover by eight points," Szakaly added.

The ratio of women working at new-car dealerships was 18.6%, a slight increase in 2015. Women accounted for 20% of all new hires in 2015, which was the same figure reported from the previous year.

The fifth annual DWS, which was conducted for NADA by the research firm ESI Trends, analyzed more than 385,000 payroll records from 1,956 new-car and -truck dealerships. Each dealership completed a questionnaire, which identified franchises, and provided information on sales volume, weekend work schedules and employee benefits. 

The report, Automotive Retail: National & Regional Trends in Compensation, Benefits & Retention, also provides comparisons by luxury and non-luxury dealer franchises, as well as other information and trend data.
Media Contacts
Image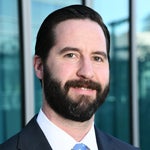 Jared Allen
Vice President, Communications
Image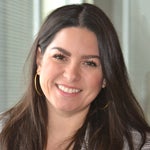 Juliet Guerra
Director, Media Relations