NADA Recognized by EPA for Promoting Energy Efficiency
AGENCY ADMINISTRATOR STEPHEN JOHNSON PRESENTS AWARD

WASHINGTON (Sept. 13, 2007)-The National Automobile Dealers Association (NADA) received the 2007 ENERGY STAR Small Business Network Special Award yesterday from U.S. Environmental Protection Agency (EPA) Administrator Stephen Johnson. The award, recognizing NADA's success in helping auto dealers improve energy efficiency at their dealerships, was presented at the association's annual Washington Conference.

"NADA's commitment to energy efficiency education is unprecedented in our program and serves as a model for others," said Johnson.
 
NADA Chairman Dale Willey received the award on behalf of the association.  "This award underscores our commitment to improving energy efficiency and protecting the environment in dealerships nationwide, and we're especially honored to receive it from EPA's highest official," said Willey.

In January, NADA and the EPA's ENERGY STAR Program launched a joint Energy Stewardship Initiative to implement improved energy practices and technologies at dealerships.  To date, nearly 500 dealerships have joined the program, and more than 200 dealerships have participated in online training.  NADA and ENERGY STAR will recognize dealerships that achieve annual energy savings of 10 percent or higher.

EPA estimates that, by reducing energy consumption by 10 percent industry-wide, dealerships could save nearly $193 million and prevent more than one million tons of CO-2 emissions annually.

Three dealerships were specially recognized by the EPA Administrator for their innovative efforts:  Pat Lobb Toyota, in McKinney, Texas; Planet Subaru, in Hanover, Mass.; and Sendell Motors, in Greensburg, Pa.

EPA's ENERGY STAR Program educates consumers and businesses about energy-efficient products and management tools, thereby helping the public to save money and protect the environment.
Media Contacts
Image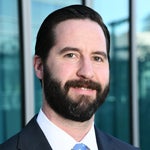 Jared Allen
Vice President, Communications
Image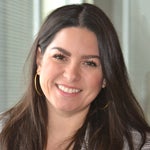 Juliet Guerra
Director, Media Relations