NADA Predicts 16.4 Million U.S. Light Vehicle Sales in 2014
McLEAN, Va. (Jan. 10, 2014) - The National Automobile Dealers Association predicts 16.4 million new cars and light trucks will be purchased or leased in the U.S. this year, a 5.8 percent increase from 2013.

"Consumers will be far better off in 2014 than last year," said NADA Chief Economist Steven Szakaly. "Employment is improving. Debt has been reduced, and home prices across all regions of the country will remain stable or will rise, yielding a positive wealth effect."

Last year, 15.5 million new light vehicles were sold in the U.S. It marked the fifth straight year of a long recovery from the global financial crisis and the automotive bankruptcies.

"Growth would have been stronger in 2013 without a series of contentious fiscal crises in Washington and a federal government shutdown last fall," he said.

"There is considerable upside potential in 2014 as economic activity is expected to increase as the year progresses," he added. "Gross domestic product will grow about 2.8 percent this year, stability in housing with concurrent growth in employment and manufacturing all lead to a positive outlook for 2014."

Szakaly added that employment, particularly in the construction and services industries, will improve this year, and a continued moderation in gasoline prices and improvements in the housing market will help to offset stagnation in wages and income in 2014.
Media Contacts
Image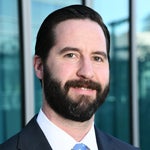 Jared Allen
Vice President, Communications