N.A.D.A. Official Used Car Guide® Company, RVI Analytical Services Partner To Offer New Cutting-Edge Applications
LAS VEGAS (Oct. 19, 2006) - The N.A.D.A. Official Used Car Guide® Company (N.A.D.A.), data supplier of the most market-reflective used vehicle values, announced at the Auto Finance Summit in Las Vegas that it has formed a strategic partnership with RVI Analytical Services (RVI) of Stamford, CT.  RVI is well known in the financial, credit union and fleet/lease industries as the leading provider of residual value insurance.

"This partnership gives both N.A.D.A. and RVI the opportunity to offer their clients additional data sets that can help them mitigate risk," said Mike Stanton, vice president, N.A.D.A.  "By leveraging our combined intellectual capital and technological experience, we can now offer all our customers cutting-edge applications that combine both used and residual values, something that is currently not available in the market."

"The benefit to the industry will be extremely precise and more timely portfolio evaluation, and that's just to start with," said Philip Sampieri, vice president, passenger vehicle division, RVI.

N.A.D.A. used passenger car and light-duty truck values are published monthly and regionalized, in a variety of formats and applications.  Specifically in the N.A.D.A. e-Valuator family of software and batch processing, or portfolio, tools will the inclusion of residual values be the most important.  As leasing remains strong, it certainly has become more essential to risk management to be able to trend and forecast what vehicle pricing will do in the future.

Together, N.A.D.A. market-reflective used values and RVI's respected residuals will be able to improve the portfolio management processes for fleet owners and finance companies, as well as end-of-term strategic planning and auditing.
Media Contacts
Image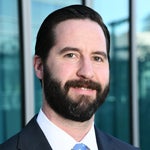 Jared Allen
Vice President, Communications
Image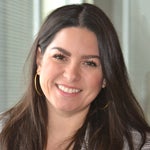 Juliet Guerra
Director, Media Relations