NADA Names Director of New International Affairs Department
MCLEAN, Va. (April 3, 2006) -  The National Automobile Dealers Association (NADA) has named Albert A. Gallegos director of the association's new International Affairs Department.

Gallegos, who joins the NADA staff today, brings a wealth of experience in international affairs, the auto industry and dealer relations to this position from his management posts at Ford Motor Company and an international consulting firm.

Among his accomplishments was the design and establishment of a Ford dealer network in Chile while serving as the company's marketing and franchising manager in Santiago. He was also responsible for Ford's dealer expansion efforts in the Middle East, Caribbean and elsewhere in South America.

"We are delighted that someone with such outstanding credentials and experience as Albert will assume responsibility for this important new initiative and will set the department on a successful path right from the start," said NADA President Phil Brady.

NADA announced plans to establish an International Affairs Department late last year, in recognition of the association's rapidly growing involvement in international activities and the importance of those efforts.  The department will provide analysis and serve as an information resource for NADA by monitoring and tracking international developments affecting the auto industry.

"By centralizing and coordinating NADA's international engagement, we will be in a much stronger position to address the needs of our dealer members given the ever-increasing interrelationship between our industry's U.S. and international interests," added Brady.
Media Contacts
Image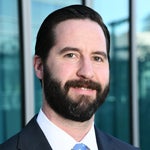 Jared Allen
Vice President, Communications
Image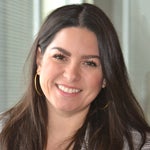 Juliet Guerra
Director, Media Relations