NADA: High Trade-in Values Expected to Boost New-car Sales in 2012
USED-VEHICLE SUPPLY EXPECTED TO DECLINE 7% IN 2012

DETROIT (Jan. 8, 2012) - The auto show season kicks off this week in Detroit with offers of special consumer incentives and rebates on new vehicles. Another factor working in favor of car buyers this year is higher-than-average trade-in values, says Jonathan Banks, executive auto analyst with the NADA Used Car Guide.

"The average trade-in value of a 3-year-old used car is 8 percent higher in January 2012 compared to last January," Banks said. "We expect this trend of higher trade-in values to continue throughout the year."

Banks outlined two key factors that explain why used vehicles are holding their value longer:

(1) Used-vehicle shortage. The supply of used vehicles is expected to decline 7 percent in 2012 compared with last year, according to the NADA Used Car Guide. The off-lease supply of used vehicles, a major source of certified pre-owned vehicles, is projected to decline by 22 percent in 2012. This follows a 17 percent decline in 2011. 

Overall, the used-vehicle supply is down because of the drastic drop in new car-sales during the 2007-2009 economic recession, which resulted in fewer trade-ins and leases.
"The depreciation rate of used vehicles this year will be slower than it has been at any other time in recent history because of reduced inventory, which will keep prices on used models in demand at a premium," Banks added.
(2) Used-vehicle demand. 
With the average age of vehicles on the road at nearly 11 years old, Banks said he expects demand for both new and used vehicles to increase this year.
"Strong consumer demand for late-model used vehicles and a continued reduction in supply will drive up prices this year," Banks said. "For many car buyers who are concerned about cost and economic uncertainty, the used-vehicle market will remain a viable option."
Banks says that several financial indicators are showing a gradual trend toward the easing of credit standards and terms on auto loans for both new- and used-car buyers, which should boost sales this year.
Media Contacts
Image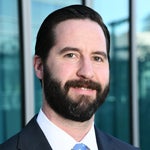 Jared Allen
Vice President, Communications
Image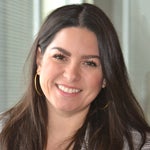 Juliet Guerra
Director, Media Relations