NADA Forecasts 17.1 Million New-Vehicle Sales in 2017
LOS ANGELES (Nov. 15, 2016) - Steven Szakaly, chief economist of the National Automobile Dealers Association, predicts sales of 17.1 million new cars and light trucks in 2017.

"We are headed toward a stable market for U.S. auto sales, not a growing market," Szakaly said today at an economic briefing ahead of the Los Angeles Auto Show. "The industry has achieved record sales, and pent up demand is effectively spent."

The vehicle segment mix will continue to favor light-truck sales, which are expected to account for 60 percent of the market in 2017, and continuing the upward sales trend.

With seven weeks remaining in 2016, new-vehicle sales are on pace for 17.4 million, which would be a slight decline from the all-time record set in 2015.

Sustaining the auto sales momentum established this year, Szakaly added that the overall economic outlook for 2017 remains strong with projected gross domestic product (GDP) growth at 2.6 percent, employment growth between 150,000 to 180,000 jobs per month, and the price for regular-grade gasoline at less than $2 per gallon.

"It's important to recognize that there are some political unknowns, but the economic outlook for 2017 looks extremely positive for auto sales, particularly light trucks," Szakaly said. "New-vehicle sales will likely level off in response to the U.S. market maturing, not as a result of the election. If increased infrastructure spending happens and certain tax cuts materialize under the new administration, it will mean a better long-term outlook."

Szakaly added that an additional benefit to the economy could come with the easing of regulations relating to fuel economy.

Outlining some areas of concern, he said rising interest rates, ever-increasing loan terms and higher vehicle transaction prices will likely lead to a slower but still strong sales pace in 2017.

"New-car shoppers can expect a year with slightly higher interest rates on auto loans, but those increases will likely be offset by rising automaker incentives," Szakaly added. "Rising interest rates could also increase pressure on leasing, which for many car segments is already suffering from declining residuals and used-car values. Leasing is still expected to rise in 2017, but not at the same pace we have seen over past few years." 

In addition, NADA forecasts that new-car dealerships will retail 15.3 million used vehicles in 2017, compared to an expected 15.1 million used sales in 2016. The total used-vehicle market will exceed 40 million retail sales in 2017.

NADA, founded in 1917, represents nearly 16,500 new-car and -truck dealerships, with both domestic and international franchises. 
Media Contacts
Image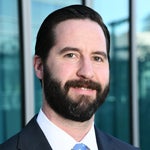 Jared Allen
Vice President, Communications
Image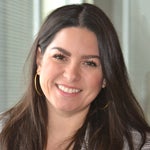 Juliet Guerra
Director, Media Relations