NADA Forecasts 16.7 Million New-Vehicle Sales in 2018
TYSONS, Va. (Dec. 1, 2017) - The National Automobile Dealers Association (NADA) on Friday released its 2018 U.S. sales forecast, predicting the sale of 16.7 million new cars and light trucks.

NADA Chairman Mark Scarpelli announced the forecast live on CNBC's "Squawk Box," and later reiterated the forecast is indicative of a stable, healthy market for new vehicles.

"We expect 2018 to be a robust year," Scarpelli told CNBC.

"Every dealer in America, myself included, would be thrilled with a seasonally adjusted annualized rate of above 16 million. Because it means that, one, the market is stable, and two, that demand is still healthy," Scarpelli said later. "And both factors are true in this case. We are looking at a stable market where demand - particularly for light trucks, SUVs and crossovers - continues to be very healthy."

"Automakers are continuing to meet that demand with a fantastic mix of vehicles that really do suit the needs, desires and budgets of our customers, so the inventories that we're carrying in our showrooms are aligning very well with what our customers are looking for," Scarpelli added. "That's half the battle right there. So this is a very positive forecast."

Scarpelli also confirmed that 2017 sales are on pace for 17.1 million new cars and light trucks, in line with NADA's original forecast of 17.1 million, which would mark only a slight decline from the back-to-back record setting years of 2015 and 2016.

According to NADA senior economist Patrick Manzi, the vehicle segment mix will continue to favor light-truck sales and end 2017 with light-trucks accounting for nearly 64 percent of new light-vehicle sales. The light-truck market share is likely to top 65 percent in 2018, he said.

Manzi added that the overall economic outlook for 2018 remains strong with projected gross domestic product (GDP) growth at 2.6 percent, average employment growth around 180,000 jobs per month, and the price for regular-grade gasoline at around $2.50 per gallon.

Outlining some areas of concern, Manzi said rising interest rates, ever-increasing loan terms and higher vehicle transaction prices will likely lead to a slower but still strong sales pace in 2018.

In addition, NADA forecasts that new-car dealerships will retail 15.3 million used vehicles in 2018, compared to an expected 15.1 million used sales in 2017. The total used-vehicle market will exceed 40 million retail sales in 2018.

"The influx of off-lease vehicles returning to dealerships is likely to put pressure on new-vehicle sales," Manzi said. "However, the mix of these late-model vehicles will favor light-trucks more than past years and should be more in line with present consumer demand."
Media Contacts
Image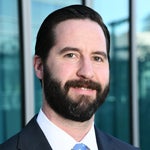 Jared Allen
Vice President, Communications
Image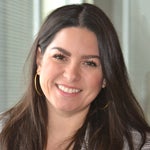 Juliet Guerra
Director, Media Relations