NADA Elects Oregon Dealer as 2009 Vice Chairman
SAN DIEGO (Oct. 20, 2008) - The National Automobile Dealers Association (NADA) has elected Edward C. Tonkin as vice chairman for 2009.

Tonkin, vice president of Ron Tonkin Family of Dealerships in Portland, Ore., represents Oregon's franchised new-car dealers on NADA's board of directors. He became an auto dealer in 1981 and NADA member in that same year.

"I am totally energized to represent the dealer body and take on the challenges we face today," Tonkin said.

The Tonkin dealerships sell and service Acura, Chevrolet, Dodge, Ferrari, Honda, Hyundai, Kia, Lotus, Maserati, Mazda, Nissan, Scion and Toyota brand vehicles and Ducati motorcycles.

Currently, Tonkin is chairman of NADA's Information Technology Committee. He represents General Motors' dealers on NADA's Industry Relations Committee. He is past chairman of NADA's Regulatory Affairs Committee.

Tonkin is also co-chair of the Oregon Automobile Dealers Association's Workers Compensation Committee. Tonkin served as an officer for the Oregon Automobile Dealers Association from 1990 to 1993 and Metropolitan Portland Automobile Dealers Association from 1987 to 1990. He also served on the Oregon Attorney General's Motor Vehicle Task Force.

Active in his community, Tonkin volunteered for Start Making a Reader Today from 1998 to 1999. He's been a board member of: Temple Beth Israel Congregation (1995 to 2000); Portland Metropolitan Sports Authority (1995 to 2000); and Metropolitan Family Service (1997 to 2006).

The election was held Oct. 15 at NADA's board of directors meeting in San Diego.  Iowa auto dealer John P. McEleney was elected as 2009 NADA chairman. Tonkin and McEleney will officially take office after an induction ceremony at the NADA Convention & Exposition in New Orleans Jan. 24-27.
Media Contacts
Image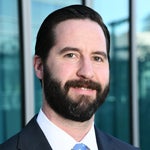 Jared Allen
Vice President, Communications
Image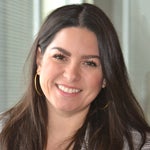 Juliet Guerra
Director, Media Relations