NADA Donates $1 Million to Jump-Start Fundraising for Emergency Relief Following Hurricane Sandy
McLEAN, Va. (Nov. 2, 2012) -- The National Automobile Dealers Association has pledged $1 million to jump-start a national fund-raising campaign for the Emergency Relief Fund of the association's charitable foundation.

"This is the time for dealers across the country to step up and help those in the Northeast most affected by Hurricane Sandy," said Bill Underriner, NADA chairman and a dealer from Montana.

The fund provides financial assistance to dealership employees that are affected by natural disasters.

"It's wonderful that NADA is leading by example," said Bob Mallon, chairman of the National Automobile Dealers Charitable Foundation. "We want to be in a strong position to provide timely assistance to dealership employees as they work through the long process of recovery. We now need to reach out to dealers everywhere to join in the relief campaign," Mallon added.

Damages are still being assessed in the parts of New York and New Jersey hit hardest by Hurricane Sandy.

"Widespread power outages and downed phone lines are hampering communications between dealers and their employees," said David Hyatt, NADA vice president of public affairs. "It will be a long time before we know the extent of the damages but from what we're hearing the impact on dealerships and their employees is expected to be severe."

The NADA Foundation is working closely with Mark Schienberg, president of the Greater New York Automobile Dealers Association, and Jim Appleton, president of the New Jersey Coalition of Automotive Retailers.

"This is the most devastating storm ever to hit the Northeast," said Neale Kuperman, NADA director for Metropolitan New York. "Mark Schienberg and his staff are working around the clock, reaching out to their dealer members. They are doing an unbelievable job. The staff is on the ground visiting dealerships, helping in any way they can, communicating face to face where there is no access to phones or the Internet," Kuperman added.

In New Jersey, there is extensive damage from Atlantic City to the Meadowlands.

"We're serving as a point of contact and a clearinghouse for information to assist dealers at the state and local levels," said NJCAR's Jim Appleton. "We're grateful to NADA and the charitable foundation and dealers across the country for their assistance."
Media Contacts
Image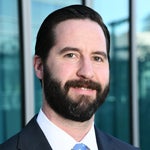 Jared Allen
Vice President, Communications
Image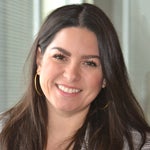 Juliet Guerra
Director, Media Relations