NADA Dealers Nationwide Kick Off Tire Safety Week
McLEAN, Va. (April 20, 2007)-New-car dealers across the country are promoting tire safety during National Tire Safety Week, April 22-28. This is the third year the National Automobile Dealers Association (NADA) has participated in this educational campaign, sponsored annually by the Rubber Manufacturers Association.

National Tire Safety Week, part of the "Be Tire Smart-Play Your Part" campaign, is designed to raise awareness among drivers about the importance of checking vehicle tire pressure and wear regularly. It will also help consumers save money on gas, as properly inflated tires can help improve fuel efficiency.

"Automobile safety and fuel efficiency are top priorities for NADA and dealers nationwide, and we're pleased to be part of a campaign that shares those goals," said NADA Chairman Dale Willey, who is also a franchised new-car and -truck dealer in Kansas. "Dealers are in a particularly strong position to convey this important information to the driving public. As the busy travel months approach, this effort is particularly timely."

During National Tire Safety Week, participating dealers across the country will offer their customers "Be Tire Smart-Play Your Part" campaign brochures containing simple, useful tips for recognizing and maintaining tire safety. 

NADA is also actively involved in other national vehicle safety initiatives, including the "Boost for Safety" child passenger safety campaign and the National Air Bag & Seat Belt Safety campaign.
Media Contacts
Image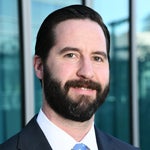 Jared Allen
Vice President, Communications
Image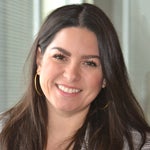 Juliet Guerra
Director, Media Relations