NADA and the National Urban League Partner to Form a Workforce Development Program
INITIATIVE WILL PROMOTE DIVERSITY AND INCLUSION IN THE AUTOMOBILE INDUSTRY THROUGH CREATION OF TECHNICIAN APPRENTICE AND DEALERSHIP INTERNSHIP PROGRAMS
LAS VEGAS (March 11, 2022)— In an unprecedented move aimed at recruiting, training and hiring more women and minorities in the auto retail industry, the National Automobile Dealers Association (NADA) and National Urban League (the League) today announced that the two organizations have partnered to create a workforce development initiative. This collaboration marks the first time NADA has teamed up with the League, a historic civil rights organization.
The NADA-National Urban League Workforce Development Plan will promote diversity and inclusion among the next generation of employees, including technicians, at franchised new-car and -truck dealerships through two strategic pilot programs: the Jumpstart! Technician Apprenticeship Program and a Dealership Internship Program.
"The NADA board of directors and executive leadership are looking forward to working with the National Urban League on this workforce development program that will help make franchised dealerships more diverse and representative of the communities we serve," said Paul Walser, NADA 2021 chairman and partner of the Walser Automotive Group in Edina, Minn. "This partnership is a meaningful step forward in continuing our efforts to ensure that the industry is diverse and inclusive. We believe that racial and gender diversity is not only a moral priority, but it is good for our entire franchise system."
"A workforce that is diverse and inclusive is a workforce that is innovative, resilient, resourceful and productive," said National Urban League president and CEO Marc H. Morial said. "We're proud to partner with forward-thinking organizations like the National Automobile Dealers Association who recognize the life-changing potential of apprenticeships and internships. We look forward to a dynamic and impactful partnership with NADA."
The Jumpstart! Technician Apprenticeship Program will train and help to get candidates placed for work as technicians within car dealerships. The development of and recruitment for the pilot program will be done by the New Orleans chapter of the League and the Louisiana Automobile Dealers Association (LADA) will participate in the planning and execution of the training portion of the program.
The initiative will also create a diverse Dealership Internship Program to promote and encourage diverse candidates to seek career opportunities at franchised dealerships.
The program is designed to expose college students to the general operation of franchised dealerships and to generate awareness of the long-term career opportunities in one of several dealership departments, including vehicle sales, service, finance and insurance, digital marketing or parts.
The program will recruit students/candidates from Historically Black Colleges and Universities, minority serving institutions, and universities with diverse student populations.
"The NADA Foundation promotes workforce development and believes that investing in people builds a community where everyone is valued and supported, enabling them to succeed and flourish," said Annette Sykora, chairman of the NADA Foundation and dealer principal, Smith South Plains Ford, Lincoln. "We are excited to partner with the League on this mission to help educate and train diverse candidates interested in jumpstarting an auto career."
Media Contacts
Image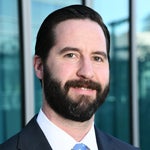 Jared Allen
Vice President, Communications
Image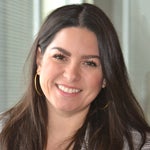 Juliet Guerra
Director, Media Relations