Auto Dealers Applaud Speedy Implementation of National Fuel Economy Standard
WASHINGTON (April 22, 2008) - Today, the Bush Administration proposed aggressive fuel economy targets for automakers that would take effect beginning in Model Year 2011.  The National Automobile Dealers Association (NADA) recognizes the substantial impact that this national standard, if adopted, would have on both reducing the nation's dependence on foreign oil and limiting greenhouse gas emissions from new vehicles. 

NADA commends U.S. Secretary of Transportation, Mary Peters, for moving quickly to exercise the authority Congress established this past December when it enacted the Energy Independence and Security Act of 2007.

"We are especially pleased to see this national approach to fuel economy start to take shape; it should be given a chance to succeed," said Andrew Koblenz, NADA vice president for legal and regulatory affairs.  "The Department of Transportation is clearly working to achieve real and quantifiable fuel economy and environmental gains, while taking into account consumer demand, economic impact, and most importantly, passenger safety."

NADA intends to file comments addressing specific provisions within the proposal while stressing the importance of the administration's decision to reject a piecemeal state-by-state effort.

"This stands in stark contrast to the California approach which is untested, fails to look at the impact on the national economy, limits consumer choice and ignores concerns about passenger safety," Koblenz said. "The proposed fuel economy target is aggressive, but this national standard will make it more likely that consumers will be able to find affordable, fuel efficient vehicles available on dealers' lots in the future."
Media Contacts
Image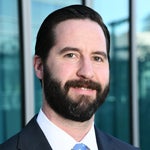 Jared Allen
Vice President, Communications
Image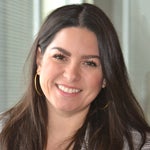 Juliet Guerra
Director, Media Relations