Audi of America Partners with NADA University to Train Dealership and Company Staff
AUDI IS THE FIRST AUTOMAKER TO UTILIZE NADA UNIVERSITY'S VIRTUAL CLASSROOM FOR ITS U.S. DEALERS
HERNDON, Va. (May 10, 2012) - Audi of America and its U.S. network of 278 dealers will be working together to improve dealership operations and, ultimately, customer service through a new educational partnership with the National Automobile Dealers Association (NADA).

Audi is the first automaker to subscribe to NADA University's premium online training package (NADAvt) on behalf of its entire dealer body. Dealership employees can also receive certification from Audi and in some cases are eligible to receive financial benefits to take the training.

"Audi of America is very proud to be the first automaker to partner with NADA University that includes not only the OEM staff but takes it to a new level by making the educational offerings available to all employees of the Audi dealer network," said Reinhard Fischer, director of strategy, Audi of America. "It's a true expression of the priority that training and development has become for Audi with the ultimate target delivering an outstanding customer experience."

Delivering a standard of "customer delight" is an integral component of the Audi Strategy 2020 initiative to enhance the brand, along with the goal of doubling sales by the end of the decade, Fischer added.

"Part of achieving customer delight stems from equipping Audi staffers and Audi dealership employees with the knowledge they need to deliver an unparalleled brand experience with confidence and competence," he said. "Knowledge about dealer operations and performance excellence is a foundation for great customer service."

"This is a big win for Audi of America," said Ed Tonkin, an Audi dealer in Portland, Ore., and a past NADA chairman. "Audi, as a major manufacturer, will benefit greatly because their personnel, whether it be in sales or service, will have a far better understanding of the retail business from the dealer's perspective as a result of their NADA University training. In turn, all interactions between dealership and Audi employees will be far more productive, beneficial and meaningful. I applaud Audi for taking this visionary step."

Bob Kostkan, senior director of business development for NADA University, said the association's premium online training courses can "fill the educational gaps that the automakers do not provide their dealers or company employees who call on dealers."

"NADA University offers all types of online training courses covering all of the departments within a dealership. Automakers typically provide training for service technicians and product training for sales consultants, but the biggest opportunity today is helping dealers in the management ranks, such as learning how to run a dealership more effectively," Kostkan said.

Kostkan said the management areas at dealerships requiring the most improvement is training in fixed operations and analyzing financial statements.

"The parts and service departments always get neglected when it comes to training," Kostkan said.

Michelle Primm, an Audi dealer in Cuyahoga Falls, Ohio, agrees with Audi's Fischer that the training partnership will help to develop better-trained and -informed employees at both the dealership and company levels.

"Audi employees need a better understanding of how dealerships operate and the pressures dealers face from other sources other than just the manufacturers, such as legal and regulatory compliance," said Primm, chair of NADA's Dealership Operations Committee. "Most company employees truly don't understand how a dealership operates on a day to day basis."

The NADA partnership with Audi also allows dealership and company employees to conduct cross training.

"Whether you're a dealership manager, sales consultant or a factory representative, everyone has access to the exact same online training courses from NADA University to build their business acumen," Kostkan added. "A parts person at the dealership can learn about service. Sales consultants can learn about the parts and service side of the dealership."

"NADA University's online training courses provide industry participants who want to be students of the business with professional knowledge on all vital aspects of dealership operations required to become more productive, develop critical thinking skills to analyze problems, apply proven best practices to resolve issues and capitalize on opportunities," Kostkan said.

In 2011, Mercedes-Benz USA was the first automaker to subscribe to NADA University's online courses to train its corporate and dealer contact personnel. Toyota Motor Sales, USA, Inc. was the first automaker to develop a comprehensive program with NADA University to provide instructor-led classroom training for its dealer contact personnel.
Media Contacts
Image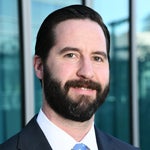 Jared Allen
Vice President, Communications
Image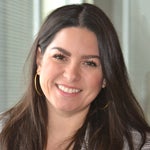 Juliet Guerra
Director, Media Relations