NADA Convention Full Speed Ahead to New Orleans in January
NEW ORLEANS (Sept. 4, 2008) - New Orleans city officials say that damage caused by Hurricane Gustav this week is "minor and easily repairable." A statement issued by the New Orleans Convention and Visitors Bureau (CVB) reported little to no disruption in meetings, conventions and special events scheduled over the next two weeks.

The Convention Center, New Orleans Superdome and major hotels suffered only minor damage such as window breaks. There is no mid-range or long-term impact of any kind, the CVB reported.

The New Orleans Saints will open their National Football League season on Sunday as scheduled in the Superdome. The New Orleans International Airport is now operational and more routine airline traffic is expected to resume today.

"We're pleased to hear that the city of New Orleans and the surrounding areas are making such progress," says Steve Pitt, NADA vice president of conventions and expositions. "Residents and workers from across the region already have begun returning to their homes and businesses. And for us, it's full speed ahead for the NADA convention's return to New Orleans in January."

The NADA convention will return to New Orleans in about five months. The convention dates are Jan. 24-27. Registration is open. Several hotels already have sold out. Registration fees and hotel rates have remained unchanged, and discounted airfare is available.

More than 700 exhibitors, 150 dealer workshops, a heavy-weight lineup of speakers and an additional half-day of workshops, including "Lifeline to Profit$" (offered both Friday and Tuesday) are scheduled. Since Katrina, more than $1 billion has been spent on hotel renovations and 913 restaurants are open.
Media Contacts
Image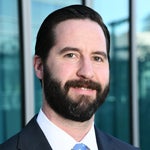 Jared Allen
Vice President, Communications
Image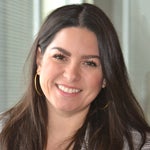 Juliet Guerra
Director, Media Relations