NADA/ATD Show Press Information
Learn about the NADA Show press room location and hours, and apply for media credentials.
Location
Las Vegas Convention Center
Room N259
3150 Paradise Road, Las Vegas NV 89109
Hours
Thursday, March 10, 2022: 9am-5pm
Friday, March 11, 2022: 8am-5pm
Saturday, March 12, 2022: 8am-5pm
Sunday, March 12, 2022 8am-5pm
Media Credentials
Complimentary media credentials are available to reporters, editors and videographers, etc., from accredited news organizations who are working on assignment covering the NADA Show. Work samples may be requested.
Future Shows
 
2022 – Las Vegas, March 10-13 (Thursday-Sunday)
2023 – Dallas, January 26-29 (Thursday-Sunday)
2024 – Las Vegas, February 2-5 (Friday-Monday)
Contact
Image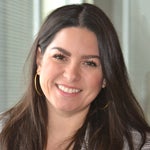 Juliet Guerra
Director, Media Relations