NADA Show Press Information
Learn about the NADA Show press room location and hours, and apply for media credentials.
Location
Kay Bailey Hutchison Convention Center
650 S. Griffin Street
Dallas, TX 75202
A115/117
Hours
Thursday, January 26, 2023: 9am-5pm

Friday, January 27, 2023: 9am-5pm

Saturday, January 28, 2023: 9am-5pm

Sunday, January 29, 2023: 9am-5pm
Media Credentials
Complimentary media credentials are available to reporters, editors and videographers, etc., from accredited news organizations who are working on assignment covering the NADA Show. Work samples may be requested.
 
2024 – Las Vegas, February 1-4 (Thursday-Sunday)
2025 – New Orleans, January 23-26 (Thursday-Sunday)
Image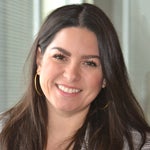 Juliet Guerra
Director, Media Relations