NADA Show Press Information
Learn about the NADA Show press room location and hours, and apply for media credentials.
 
Press Room Location
Las Vegas Convention Center
North Hall
N259
 
Hours
Thursday, February 1, 2024: 9am-5pm

Friday, February 2, 2024: 9am-5pm

Saturday, February 3, 2024: 9am-5pm

Sunday, February 4, 2024: 9am-5pm

Credentials can be picked up at the press room during the hours listed. Individuals can only pick up their own credentials. ID may be requested.
 
Media Credential Qualifications
NADA welcomes media at the Show. A limited number of media passes are granted to journalists, reporters, producers, and editors from publications and outlets that cover the automotive retail industry. Each individual's eligibility will be reviewed based on recent relevant articles, coverage of prior NADA or auto retail-focused events, reach and range of influence, as well as content quantity and quality.
Freelance writers must have a letter from an editor or producer on station/network letterhead or from a company email address stating they are on assignment to cover the 2024 NADA Show in order to qualify for media passes.
NADA will not provide media credentials for reporters, freelancers or other individuals who are creating content for or on behalf of an NADA Show exhibitor or vendor. Media credentials will not be granted to publishers, general managers, account managers, PR/marketing professionals, researchers, social media influencers, sales associates or anyone who is attending the show for reasons other than providing editorial coverage as working media. 
Past attendance does not guarantee approval. NADA reserves the right to deny or revoke media credentials to any individual or member of the press from any or all functions of the Show.
Restrictions
Credentialed media are welcome at the Main Stage and Live Stage programming, as well as the Expo Hall. Media are not permitted to attend education programs, workshops or franchise meetings. Main Stage speakers may have restrictions on photo and video availability.
Interviews
Interviews should be conducted outside the flow of foot traffic. Places to avoid (due to fire code) include: walkways in the Expo Hall, hallways, and entrances/exits. Interviews can be conducted in the press office. 
Exhibitor Press Kits / Materials
Exhibitors may provide printed copies of press materials to NADA for media to obtain in the press room. For questions or to inquire about press materials, contact publicaffairs@nada.org. 
Press Lists
Please note that NADA will not provide a press list of any kind.
Media Inquiries
All media inquiries regarding NADA Show 2024 should be directed to Juliet Guerra at jguerra@nada.org. 
2025 – New Orleans, January 23-26 (Thursday-Sunday)
2026 – Las Vegas, February 3-6 (Tuesday-Friday)
2027 – Orlando, February 18-21 (Thursday-Sunday)
Image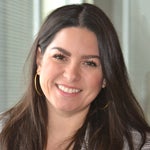 Juliet Guerra
Director, Media Relations
Image