Women Driving Auto Retail
Women Driving Auto Retail is an NADA initiative empowering women in the retail automotive industry.
Women Driving Auto Retail aims to amplify the voices of women working in the  automotive retail industry, as well as increase female employment in dealerships by providing dealers tools and expertise.
6th Annual Women Driving Auto Retail Video Contest
Judging for the 6th annual Women Driving Auto Retail video contest, sponsored by Tekion, is under way! The contest celebrates women working in the auto retail industry.
This year's 10 contest semifinalists were announced on Tuesday, Jan. 17, 2023, on NADA Headlines and on the Women Driving Auto Retail Facebook page. Click here to watch their videos! 
The grand-prize winner will be announced at the Live Stage at NADA Show 2023, on Saturday, Jan. 28. 
Semifinalists will receive a $500 gift card. The grand-prize winner will receive a $1,000 gift card, plus complimentary registration to NADA Show 2024 in Las Vegas.
Contact
Image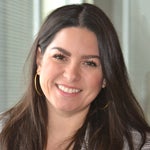 Juliet Guerra
Director, Media Relations
Upcoming: Women Driving Auto Retail 2023 Event at NADA Show
The Women Driving Auto Retail event is coming back in conjunction with NADA Show 2023. New in 2023: The event will be held Thursday morning, and includes breakfast and two segments, as outlined below. This event typically sells out quickly, get your ticket now! Tickets are available when registering for NADA Show.
Thursday, Jan. 26, 9:00am-11:30am
Kay Bailey Hutchison Convention Center, Ballroom D
Please note this is an optional ticketed event and is not included with your NADA Show 2023 registration. Attendees can add this optional ticketed event to their NADA Show registration. Price: $75 for dealers and managers, $100 for exhibitors. Click here for more information.
A Recap of Women Driving Auto Retail at NADA Show 2022
This year's Women Driving Auto Retail event at NADA Show was met with incredible reception and was completely sold out weeks before the event took place on Saturday, March 12. More than 320 dealership leaders, exhibitors and allied industry attended the event, which celebrated women in auto retail and offered dealers best practices and tactics to enhance female employment at their own stores.
NADA board member Val Bowen served as the event emcee, which featured a fireside chat with  The Car Mom Kelly Stumpe and Tammy Linkfield, Ally Auto senior vice president of the Central Region, about how Stumpe is working to empower moms and families to make well-informed and confident decisions when shopping for a vehicle.
The event also featured a panel "The Changing Role of Women in Automotive," moderated by CarGurus senior director, Global B2B Marketing, Laura Leszcynski. The panel featured Joseph Cajas, Covert Ford Lincoln general manager (Austin, Texas); Kelly Ross, Morgan Auto Group executive vice president and CFO (Tampa, Fla.); and Whitney Yates Woods, Yates Buick GMC dealer principal (Goodyear, Ariz.). The dealership leaders have all made strides securing a strong future for women in the auto retail industry and shared best practices and tools to help dealerships across the country do the same.