Image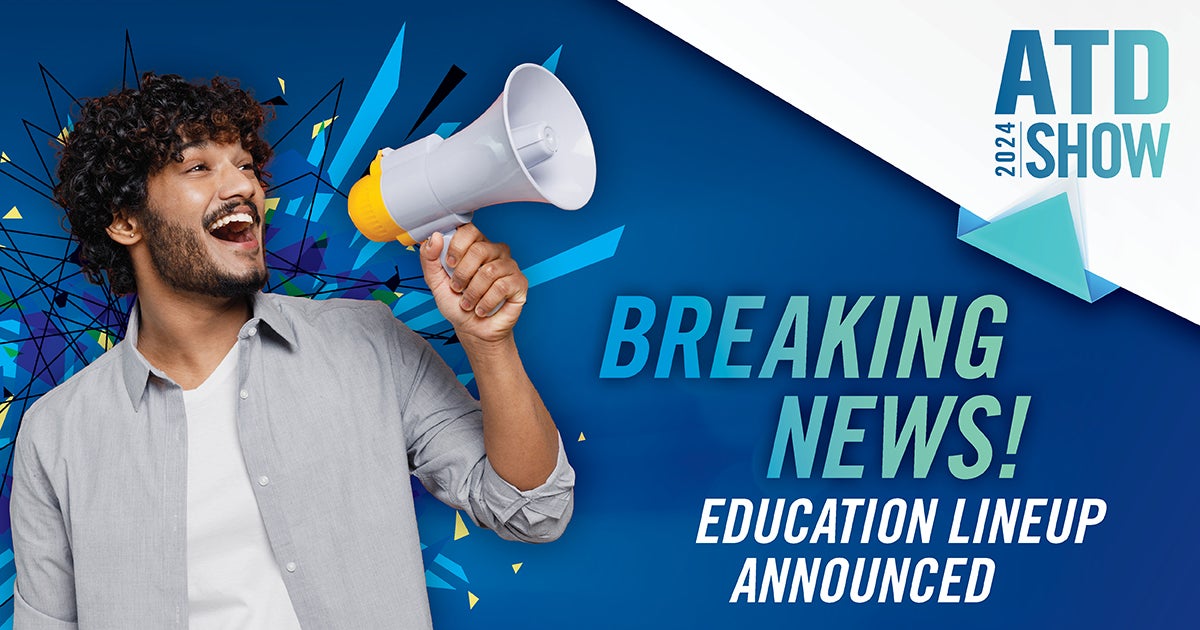 Industry leaders, dealers, manufacturers and other key players convene at ATD Show to learn the latest tools, tactics and trends, and make important connections in the dynamic, collaborative atmosphere only ATD can provide.
Plan to join us in Las Vegas, February 1–3, where workshops focus on "Driving the Future." ATD Show 2024 will support the dealerships of tomorrow, by teaching dealers how to hire the best personnel, grow existing talent, stay on top of what consumers need and want, and how to stay ahead of trends that affect their businesses.
Attendees, chart your own course or follow a track tailored to your role and interests, among:
Business Essentials and Innovations: Identify vital information impacting your dealership's operations and explore the latest innovations crucial to your organization's continued success.

Human Capital: Discover proven strategies for hiring and retaining exceptional staff, enhancing dealership culture, and fostering diversity and inclusion.

Leadership: Learn how to train and nurture teams that will propel your business to the next level of success.

Marketing and Digital: Stay ahead of the curve with the latest marketing strategies and insights into maximizing your dealership's presence in the ever-evolving world of digital retailing.
Explore the full lineup of workshops, including:
Improving Dealership Performance Through Workflow and Technology Integration

Thinking about passing along credit card fees to your customers? Get the facts!

Entry-level techs are ready to work. Are you ready for them?

Advancing the Truck Dealer Public Policy Agenda
Engage in Peer-to-Peer Learning
Attendees participate in roundtable discussions to brainstorm and problem-solve among commercial truck industry peers. The ATD Exchange session topics were carefully selected based on input from early bird registrants, and are:
How to Get My Fixed Operations to 115%+

Managing Multiple Locations

Maximize New-Truck Sales Profits

Preparing for the Future of Electric Vehicles

Technician Pay, Benefits and Retention Program.

Uptime and Throughput in the Service Department
NADA Show 2024 Access
Don't miss out! ATD Show attendees also have access to NADA Show, including the welcome reception at Sphere and NADA Main Stage speakers:
Jon Taffer: The business expert and executive producer of "Bar Rescue" will share insights on self-honesty, focusing on what truly matters, and avoiding common pitfalls.

Danica Patrick: The former racecar driver, author, broadcaster, podcast host and entrepreneur will inspire you with lessons learned from breaking barriers, setting records and achieving remarkable feats both on and off the track.

Kurt Warner: The Hall of Fame quarterback and philanthropist will share his remarkable story of triumph over adversity, emphasizing the importance of faith, family, and the pursuit of dreams.
Ready, set, go!
With such an extensive and diverse program, ATD Show 2024 is a must-attend event for truck industry professionals. Don't delay: access the complete ATD education lineup.
Gear up to enhance your leadership skills, stay informed about regulations impacting your business, understand the future of truck electrification, and be inspired by remarkable individuals — including fellow truck dealers and managers.
Sign up to join us February 1-3, in Las Vegas, and get ready to drive the future of your truck dealership and our industry.