American Truck Dealers Host Economic Roundtable Discussion at ATD Show
LAS VEGAS (March 22, 2018) The American Truck Dealers (ATD) today hosted an Industry Roundtable, sponsored by Ally Financial, at the ATD Show in Las Vegas. Five industry analysts representing the commercial-truck industry provided an economic update, discussed market trends and projections for 2018 and beyond.
Here are the key highlights from the five panelists:
Patrick Manzi
ATD / National Automobile Dealers Association
Senior Economist
America's commercial-truck dealers ended 2017 with total dealership sales up significantly from 2016, and 2018 is poised to be even better. In 2017, total sales on average at truck dealerships was $43 million, an increase of 13.6% from 2016. In the fixed-operations department, truck dealers also saw gains in sales. Service and parts sales on average at dealerships totaled $14 million, an increase of 13%. ATD's outlook for truck dealerships in 2018 and beyond is positive. Tailwinds stemming from the passage of new tax legislation, high levels of business and consumer confidence and higher profitability point to a strong year for new-truck sales and service this year.
Jim Meil
ACT Research Co.
Principal, Industry Analysis
A 'perfect storm' of positive economic developments is setting the stage for a solid 2018 for the economy, a strong year for transportation, and a favorable top- and bottom-line operating environment for truck dealers. The momentum should carry over into 2019.  Business and consumer confidence is on the rise, lower corporate tax rates and more favorable rules on equipment depreciation are in place, interest rates are still low by historic standards, and the economic vigor that we see is not confined to North America but witnessed worldwide. There are risks—if the Federal Reserve hikes interest rates too quickly, or if Trump administration tariffs and trade policy boomerangs, perhaps even escalating into a full-blown trade war—these could lead to intensified headwinds. But the 'most-likely' scenario is that 2018-2019 could have the strongest performance of this expansion cycle, now nearly nine years old.
Steve Tam
ACT Research Co.
Vice President
The Classes 5-7 commercial vehicle market booked its eight year of consecutive growth in 2017. By virtue of their direct participation in virtually every facet of the US economy, medium-duty vehicles enjoy stable, sustainable growth, contrasting them to their larger, trailer-toting brothers. Conspicuously absent are the massive peaks and devastating cliffs typically associated with the Class 8 market. While questions surround two of the largest end markets, automotive manufacturing and construction, medium-duty truck demand show no signs of abating in 2018.
Kenny Vieth
ACT Research Co.
President & Senior Analyst
With strong economic underpinnings and growth in key freight generating economic sectors, demand for trucking services are set for a run that is expected to extend into 2019. Tax cuts are adding fuel to an already warm fire. Simultaneously, already low unemployment, demographic headwinds, and the roll-out of the electronic logging device mandate are constraining the supply of truck drivers and the industry's capacity to deliver freight. At the confluence of these two trends is carrier profitability. Profits, the key driver of Class 8 market cycles, are expected to soar in 2018 and be well positioned for carryover strength into 2019. Strong trends in freight and trucker profitability have U.S. Class 8 orders on a tear, leading us to the inevitable questions, how high and how long?
John Blodgett
Mackay and Company
Vice President Sales and Marketing
Truckable Economic Activity (TEA), MacKay and Company's measure of economic truck activity, was strong through 2017 with investment, exports and imports all posting gains over the past year. Government sectors lagged in 2017. Currently, MacKay and Co. estimate that the medium- and heavy-duty parts aftermarket totals about $30 billion at retail and anticipates nearly 3% growth over the next few years. Truck dealers enjoy a large portion of the aftermarket: 55% for traditional products and hard parts; and nearly 80% for more electronically-based parts like sensors, ECMs and DPF-related parts.
The ATD Show runs concurrently with the National Automobile Dealers Association (NADA) Show from March 22-25 in Las Vegas.
ATD, founded in 1970, is a division of NADA and represents more than 1,800 medium- and heavy-duty truck dealerships.
Media Contacts
Image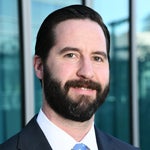 Jared Allen
Vice President, Communications
Image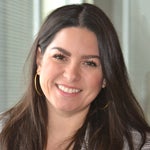 Juliet Guerra
Director, Media Relations