NADA Expo: Where Business Gets Done
The power of face-to-face communication helps build trust, understanding, and a real sense of a shared community and shared mission within the auto industry.
Expo Contacts
Image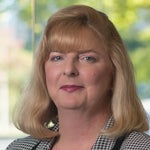 Beth Baumgardner
Exhibit Support Specialist
Image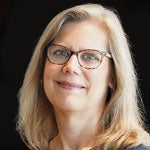 Image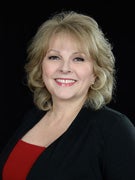 Thank you for Attending!  
Save the Date for NADA Show 2024!
NADA Show 2024 Will Take Place
February 1-4, 2024 (Thursday-Sunday) in Las Vegas
The Booth space application process will open in June 2023
Build Your Brand & Connect with Buyers
The NADA Expo is the auto industry's premier marketplace for the hottest products and coolest technologies specifically targeted to franchised new-car dealerships. Dealer Principals and their buying teams get direct access to the latest products and services in a uniquely branded show experience as part of the NADA Community.
NADA Show 2022 Attendee Stats
NADA brings the auto-industry decision makers to you, based on the following attendee categories. There are more than 10,000 dealerships represented at the NADA Show.
2,620 Dealers

3,727 Managers

2,542 Allied Industry

795 Internationals (from 46 countries)
NADA Expo 2022 Fast Facts
With 700,000 square feet of exhibit space and 600 exhibiting companies, NADA provides the leading marketplace of innovations and solutions for auto dealerships
70% of attendees plan to purchase products or services in the coming year

55% of dealers bring 2-5 managers with them

67% of attendees visit 20 or more booths
Invest In Your Company's Success
Your booth investment gives your company the opportunity to access 10,000 dealerships at the NADA Show and 65% of the Top 150 dealerships are represented at the event.
 
NADA Expo Booth Rate: $35 per sq. ft.
A 50% deposit is required with the application. If paying deposit by check or ACH, it must arrive within 10 days of application date. Please note that no space assignments will be made unless payment is received with the application.

Final payments are due by November 18, 2022.

All payments must be made in U.S. Dollars. Submit your credit card payment using our online payment system, ACH or mail your check made payable to NADA:

National Automobile Dealers Association
8484 Westpark Drive, Suite 500
Tysons, VA 22102
What's Included with Booth Cost
Your $35 per sq. ft. booth rate includes the following benefits that add value for your marketing dollars:
Online eBooth listing of your company on nadashow.org from assignment until July 2023.

Program directory listing (Company name and booth number).

Mobile app listing – including company name, product info and booth location.

Pre-show and post-show mailing lists of registered Dealers, Managers, Internationals and Allied Industry Affiliates.

Special exhibitor housing rates negotiated by NADA at official hotels.

Ongoing Expo Updates with latest news and information.

Shuttle Bus transportation during the show.

Show logo for use in NADA Show-related marketing activities.

Ongoing pre-event promotions from NADA via web, email, news wires, print materials, direct mail and social media.

Four complimentary exhibitor badges per 100 sq. ft. of space, up to a maximum of 60 badges per booth.
Exhibitor Resources
Here you'll find the Expo Schedule, Exhibitor Console, Expo Updates, FAQs, Scam Alert and NADA 2022 Exhibitor Workshop on Federal and State Privacy and Data Update.
View Exhibitor Resources
Exhibitor Services
We've gathered all the important show-related forms, deadlines, hotel information, official contractor lists and more in one convenient location for exhibitors.
View Exhibitor Services