How do I apply for exhibit space?

The booth space application process for NADA Show 2023 is now open. Click here to get started.  A 50% deposit is required at the time the application is submitted. You may submit the deposit via credit card, ACH or by check. If paying by ACH or check, payment must be received within 10 days of application submission for your booth space application to be processed. Applications & deposits must be received by June 2, 2022 to qualify to be included in the first round of assignments based on a list of criteria outlined below:

 

Total number of priority points accumulated by applicant (Note: Up to three Priority Points can be earned each year by way of (1) applicant's exhibit booth, (2) booking hotel rooms within the NADA block, and (3) participating as a sponsor)
Date of receipt of application & deposit
Size of space
Degree of dealer interest in applicant's product(s) and/or service(s)
Established business relationship with NADA or NADA Services Corporation (NADASC)
Percentage of similar services or products in entire show
Geographic market served by applicant
Applicant's product and/or service reputation among dealers
Number and validity of dealer complaints against applicant
Length of time applicant has been in operation
Financial and credit standing of applicant where available

Applications & deposits received after June 2 will be subject to availability and processed by date of receipt only.

 

NADA has sole and unlimited discretion over the assignment of booth location and space. Exhibitor understands that the preferences in display areas listed on the application/contract for booth space may not be available and that Expo Management may assign alternate areas of similar size - see section 6 of the Contract Terms & Conditions. 

The NADA Expo is SOLD OUT, now what?

The NADA Expo is SOLD OUT and a waitlist is forming. Complete the application and provide the 50% deposit to be added to the waitlist. When space becomes available, we will contact you. The deposit is fully refundable to you if you request to be removed from waitlist at any time prior to the show or do not get into the show.

Please note: Your company will not be added to the waitlist without the 50% deposit.

How much does booth space cost?

Booth space cost is $35 per square foot. A 50% deposit of the total cost is due upon submission of your application/contract. The remaining balance due is payable on or before November 18, 2022. Applications received without the required deposit will not be processed, and may adversely affect your booth assignment. Full payment must accompany applications submitted after November 18, 2022.


Cost of space does not include the following: rigging or machinery moving, unpacking, erection or repacking of displays, utilities (i.e., electrical, water, gas, compressed air, telephone, booth decoration, furniture, carpet). Exhibitors may order these services from the official show contractor, Freeman, through the online Service Kit.

What is the booth space cancellation & space reduction policy? 

Exhibitor agrees to pay the following amounts as liquidated damages, and not as a penalty, in the event Exhibitor cancels or reduces its Contract in the time periods specified. Cancellation or space reduction on or before November 18, 2022 - 25% of the full exhibit rental price; cancellation or space reduction after November 18, 2022 - 100% of the full exhibit rental price. Any cancellation or space reduction notices by Exhibitor must be submitted to NADA in writing, and will be effective when received by NADA.


In the event that an Exhibitor's booth is assigned after the final payment date of November 18, 2022, and the Exhibitor desires to cancel or secure a smaller space, the Exhibitor may qualify for a partial refund by submitting a written notice of cancellation or space reduction with 10 business days from their booth assignment date.  Upon receipt of the written notice of cancellation or space reduction, the Exhibitor shall pay a cancellation fee equal to 25% of the total exhibit rental price.  If the contract is cancelled or space reduced by Exhibitor at any time after 10 business days following the booth assignment dates, the Exhibitor shall pay a cancellation fee equal to 100% of the total exhibit rental price and will not be entitled to a refund.


A booth cancellation after an order for an eBooth upgrade will cause automatic cancellation of any eBooth listing and any eBooth upgrades purchased.  Refunds will be made of eBooth fees paid minus a $25 cancellation fee and an additional $200 cancellation fee for each floor plan logo or video purchased. 

Can I share my booth space with another vendor? 

Please review Section 7 of the Contract Terms & Conditions.


7. SUBLETTING - PRIOR APPROVAL REQUIRED FOR CO-EXHIBITORS


7.1 Exhibitor agrees that the space assigned to Exhibitor is intended for Exhibitor's sole use to exhibit only the goods or services described in Exhibitor's application. Exhibitor agrees that it will not share, assign, sublet, subdivide, apportion, or otherwise allow any persons, parties or entities other than Exhibitor to use in any manner the space assigned to Exhibitor, or any portion of that space, without submitting a written application to NADA. Such application shall identify by name any potential Co-Exhibitor, describe the relationship between the primary Exhibitor and Co-Exhibitors, and detail the Co-Exhibitor's products and services to be exhibited.


7.2 A Co-Exhibitor may exhibit on the Expo floor only after the exhibitor receives written approval from NADA for such activity. Approval by NADA of the Co-Exhibitor(s) application shall also entitle the Co-Exhibitor(s) to be listed on the website (including the eBooth upgrade enhancements), in the Show Directory, to accumulate seniority points, and to participate in the NADA sponsorship and advertising program.


7.3 The primary Exhibitor shall be responsible for all actions of the Co-Exhibitor, including the compliance by the Co-Exhibitor with these Contract Terms and Conditions and the Exhibit Rules and Regulations. Any determination by NADA that an Exhibitor or Co-Exhibitor violates this Section 7, will be final and binding, and may be treated by NADA as a default under Section 17 of the Contract. NADA reserves the right to request documentation from Exhibitors and Co-Exhibitor to confirm any business relationship.

Can I have a hanging sign in my booth? 

You must have at least 400 sq ft of space in an island or peninsula configuration to have a hanging sign. Hanging signs are permitted to be hung at 20 feet, from the floor to the top of the sign . You must complete the Hanging Sign Request Form and submit that along with a layout and specs on the sign by December 2, 2022.  This form will be available in the Online Exhibitor Service Kit.

Can I have a vehicle in my booth?

NADA requires a minimum of 200 sq. ft. of space for each vehicle displayed within a booth. Companies who want to display vehicles must submit a Display Vehicle Reporting Form to NADA Show Management by December 16, 2022. The Display Vehicle Reporting Form will be available in the online Service Kit. Vehicle move-in and move-out will be coordinated by the show's official service contractor, FREEMAN.

Do I have to submit a floor plan of my booth even though it's only a 10x10 space? 

All companies are required to submit a Floor Plan Reporting form and a rendering of your booth, regardless of booth size. The Booth Floor Plan Reporting Form is available in the online Service Kit. There is a separate form required for companies who have an Enclosed or Multiple Story booth design. The due date to submit your floor plan and Floor Plan Reporting Form is December 2, 2022.


NADA Show Management will review booth drawings/renderings for compliance with NADA's Exhibit Design Regulations.  We do not send written approvals.  If your booth may be in violation, we will contact you.

Can I carry in and set up my booth display myself?

Work rules vary from one city to another.  In Dallas, exhibitors may unload their own personal vehicles provided they do not use any material handling equipment (fork lifts, flatbeds, dollies, pallet jacks, etc).  Freeman will control access to the loading docks in order to provide for a safe and orderly move in/out. 


As an exhibitor, you may choose to utilize your own personnel to set up and dismantle your exhibit.  If full-time company personnel are utilized to set an exhibit, they should carry positive company identification, such as a medical identification card or payroll stub.   


Click here for more information on Dallas Labor & Services.

What is an EAC?

ALL outside contractors, such as I&D companies, design houses, production companies, technicians, models, entertainers, are considered exhibitor-appointed contractors (EAC). An exhibitor-appointed contractor is any company other than the designated official contractors named by NADA that provides a service, (i.e., display, installation/tear down, florists, photographers, audio visual, and/or their subcontractors), that needs access to your exhibit any time during the installation, show dates or dismantling of the 2023 NADA Expo. NADA Show Management will deny access to the floor to any company or person in this category not complying with the exhibitor-appointed contractor requirements. We will grant NO EXCEPTIONS on-site.


The Exhibitor Appointed Contractor Request Form is due to show management by December 16, 2022 and will be available in the online Service Kit.

How do I order booth services such as Electrical, Plumbing, Floral, Computer, A/V, etc.?

The Exhibitor Service Kit has all the necessary forms for planning your exhibit.  The online exhibitor service kit will be available in September. If you need assistance, you may contact us at 703.821.7141 or expo@nada.org.

Can I have alcoholic beverages in my booth? 

Exhibitors may have alcoholic beverages in their booth. However, all alcohol orders must be made through the official Food & Beverage vendor, Centerplate. Order forms and contact information are provided in the Exhibitor Service Kit.

What if I cannot take possession of my booth by the 12:00 Noon deadline on Thursday, January 26?

Exhibitors must notify NADA Show management in writing no later than 12Noon on Thursday, January 26 if they cannot take possession of their booth by that time. If no prior notice is given, and the Exhibiting company does not take possession of the assigned space by 12Noon on January 26, NADA has the right to cancel Exhibitor's contract whereby the booth space reverts back to NADA Show Management. See paragraph 6, Assignment/Relocation and Possession of Exhibit Space in the Contract Terms & Conditions.

How can I get a pre-show and post-show mailing list of attendees? 

Pre-show and post-show mailing lists will be made available to confirmed exhibitors only. You can download the lists by logging into the Exhibitor Console with your company password provided in your booth space confirmation letter. Pre-show lists will be made available monthly beginning in November and only contain mailing addresses.  We are not authorized to release email addresses.

How do I book exhibitor hotel rooms and register my booth personnel?

Exhibitor housing is open to all confirmed exhibitors. Confirmed exhibitors will receive an email from Maritz, NADA's Registration & Housing company, with instructions and a link to book your hotel rooms and register your booth personnel for exhibitor badges.  Exhibitors receive four (4) complimentary exhibitor badges for every 100 sq ft of space, up to a maximum of 60 badges.

How do I arrange for Hospitality space during the show?

The NADA Show Services Dept. can assist you in securing hotel space for a hospitality event during the NADA Show. For more information, please contact them directly at (703) 821-7143.


Please note that hospitality space will be limited, and based on availability. Space will not be assigned for any event outside of the convention center during Expo hours (Friday, 8:30am-5pm; Saturday, 8:30am-5pm; Sunday, 8:30am-2:30pm) or during the NADA Show Welcome Reception on Thursday, January 26, 7pm-10pm. Space reservations will be assigned on a first-come, first-served basis.

How do I schedule a Press Conference during the event?

For information regarding the NADA Live Stage and press conferences at the NADA Show, please contact NADA's Public Affairs at publicaffairs@nada.org.

Is there available parking at the Kay Bailey Hutchison Convention Center?

The current parking fee is $15 per space, with no in and out privileges.  There are three ways to pay: At the pay stations, at the exit or online at space.aceparking.com.  Cash will only be accepted at the pay station by the main entrance.


Overnight parking is prohibited on property.  Vehicles left on the property overnight will be towed at the owner's expense.


Small trailers cannot park in the garage, however, surface Lot E is available for trailer parking.  Parking for RV or oversize vehicles just contact the parking manager at 214.724.6758.

 

Click here for parking maps and FAQ's.

Can I attend Education Sessions?

Your Exhibitor Badge will not allow you entrance into the Education Sessions during the NADA Show. Exhibitors who wish to attend Education Sessions may register in the Exhibitor w/education category. The fee per badge is $685. Exhibitor registration will open on June 29 to all confirmed exhibitors.

Can I participate in the Lifestyle Center activities?

Your Exhibitor badge will allow you access to the Lifestyle Center on Sunday, January 29th only. Your Exhibitor badge will also allow you access to the Friday, Saturday and Sunday Main Stage General Sessions.

Are children allowed to attend?

Yes, children under 18 must be accompanied and supervised by an adult at all times within the convention center and on convention center property. Registration for children is complimentary and must be done onsite. All children, except infants in backpacks or slings, must be registered and badged to be admitted to the expo hall.


Children under 18 are not permitted on the expo floor during move-in/out.

How can I earn priority points?

Exhibitors can earn up to three (3) priority points per year by way of (1) exhibiting; (2) booking rooms within the NADA housing block; (3) participating as a sponsor.



 
2024 – Las Vegas, February 1-4 (Thursday-Sunday)
2025 – New Orleans, January 23-26 (Thursday-Sunday)
Image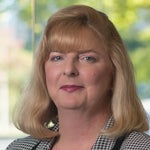 Beth Baumgardner
Exhibit Support Specialist
Image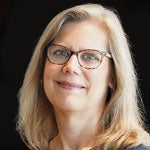 Image