NADA Booth Assignment Process
When applying for space, please review the Contract Terms & Conditions and the Exhibit Rules & Regulations.
Booth assignments are processed using the following criteria, only if the application & deposit is received by June 2, 2022.  Applications & deposits received after June 2 will be subject to availability and processed by date of receipt only:
Total number of priority points accumulated by applicant (Note: Up to three Priority Points can be earned each year by way of 1) applicant's exhibit booth, 2) booking hotel rooms within the NADA block, and 3) participating as a sponsor)
Date of receipt of application & deposit
Size of space
Degree of dealer interest in applicant product(s) and/or service(s)
Established business relationship with NADA or NADA Services Corporation (NADASC)
Percentage of similar services or products in entire show
Geographic market served by applicant
Applicant's product and/or service reputation among dealers
Number and validity of dealer complaints against applicant
Length of time applicant has been in operation
Financial and credit standing of applicant where available
NADA has sole and unlimited discretion over the assignment of booth location and space. Exhibitor understands that the preferences in display areas listed on the application/contract for booth space may not be available and that Exposition Management may assign alternate areas of similar size – see Section 6 of the Contract Terms & Conditions.
Expo Contacts
Image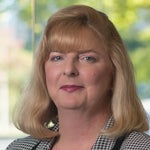 Beth Baumgardner
Exhibit Support Specialist
Image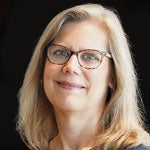 Image