New Law Eliminates Federal Red Tape from New Car Sale
WASHINGTON (June 10, 2014) - Auto dealers no longer have to fill out a form certifying that a new vehicle complies with the Clean Air Act prior to the sale.

H.R. 724, which was supported by the National Automobile Dealers Association (NADA), was signed into law yesterday by the president. The bill eliminates an obsolete federal mandate passed in 1977.

"All new vehicles delivered to dealerships from the factory are already compliant with federal emissions regulations," said NADA Chairman Forrest McConnell, III. "The form was unnecessary, and we're glad it's gone."

McConnell, a Honda/Acura dealer in Montgomery, Ala., added that the certification information is printed on a sticker under the vehicle's hood and provided in the owner's manual and automaker websites-making the additional dealer form redundant.

Passage of the new law is part of a larger NADA effort to reduce outdated and unnecessary federal regulations on auto retailers. In 2013, at NADA's urging, Congress eliminated the requirement that dealers to provide their customers with a booklet on the estimated insurance costs for new vehicles. Consumers can find more accurate insurance information online or by phone.

Last month, the Center for Automotive Research (CAR) released an NADA-commissioned report, which found that new-car dealers spent $3.2 billion in 2012 or $182,754 per dealership to comply with 61 major federal rules-resulting in higher prices for dealership customers and the loss of an estimated 10,500 dealership jobs. 

NADA's chairman commended the leadership of U.S. House sponsors Reps. Bob Latta, R-Ohio, and Gary Peters, D-Mich., as well as Sens. Debbie Stabenow, D-Mich., and Deb Fischer, R-Neb., who helped guide passage of H.R. 724 through the U.S. Senate.
Media Contacts
Image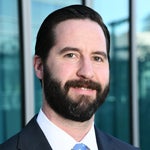 Jared Allen
Vice President, Communications