NADA Supports Right-Sizing Fuel Economy Standards for Current Market Realties
TYSONS, Va. (March 31, 2020)— NADA President and CEO Peter Welch released the following statement in response to the EPA's decision to reduce the required annual fleetwide average mpg increases for automakers for model years 2021-2026:
"NADA applauds NHTSA and EPA's tireless efforts to conduct a full and robust mid-term evaluation, and to right-size their fuel economy (CAFE) and Greenhouse Gas (GHG) standards for model years 2021-2026 consistent with what is technologically feasible and economically practical.
America's franchised auto dealers continue to support continuous improvements in the fuel economy of the nation's new-vehicle fleet, as well as federal fuel economy standards that help keep new vehicles affordable. NADA believes that the regulation of fuel economy and greenhouse gas emissions should be examined through the lens of consumer affordability.
Regulatory standards that embrace marketplace realities will accelerate, not inhibit, fleet turnover and ensure that newer, safer and more fuel-efficient cars and trucks get on America's roads and drive our nation's environmental objectives forward."
Media Contacts
Image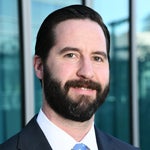 Jared Allen
Vice President, Communications