NADA Academy Grads and 20 Group Members Honored by Automotive News
McLEAN, Va. (July 16, 2014) - Seventeen out of 40 retail automotive leaders recognized this week as rising stars in Automotive News' special 40 Under 40 list are NADA Academy graduates and/or current NADA 20 Group members.

The list includes the next generation of leaders in the auto-retailing industry. The 17 NADA Academy and 20 Group standouts are:
Mary Curry, Rice Toyota, Greensboro, N.C. (NADA Academy/NADA 20 Group)
Chris Dixon, Volvo of Savannah/Carolina Volvo/Savannah Mitsubishi/Premier Collision, Savannah, Ga. (NADA Academy)
Matthew Gettys, Hendrick Chevrolet, Hoover, Ala. (NADA Academy)
Lee Gonzalez, Gloucester Toyota, Gloucester, Va. (NADA Academy)
Todd Hoffman, Hoffman Ford, Harrisburg, Pa. (NADA Academy)
Casey Jenkins, Jenkins and Wynne, Inc., Clarksville, Tenn. (NADA Academy)
Scott Kunes, Kunes Country Auto Group, Delavan, Wis. (NADA Academy)
Kellie Lewison, Selma Auto Group, Selma, Calif. (NADA Academy)
Paul Lynch, DePaula Chevrolet, Albany, N.Y. (NADA Academy)
Chadwick NeSmith, NeSmith Chevrolet-Buick-GMC of Jesup, Inc., Jesup, Ga. (NADA Academy)
Alex Perdikis, Koons of Silver Spring, Silver Spring, Md. (NADA Academy)
Jeff Proctor, Metro Honda/Metro Acura, Montclair, Calif. (NADA Academy/NADA 20 Group)
Jason Puga, Land Rover San Diego, San Diego, Calif. (NADA 20 Group)
James Ricci, Roy Foss Motors, Toronto, Canada  (NADA Academy/NADA 20 Group)
Chris Teague, Chevrolet of Montebello, Montebello, Calif. (NADA Academy)
Justin Wainwright, Precision Chrysler Jeep Dodge Ram, Butler, N.J. (NADA 20 Group)
Christopher Weiss, Crest Auto World, North Conway, N.H. (NADA Academy)
"The recognition by Automotive News is a tribute to all these high achievers. We're especially proud of the 17 rising stars who have advanced their dealership careers after enrolling in the NADA Academy and/or becoming NADA 20 Group members," said John Lyboldt, NADA vice president of dealership operations. "We expect to see many more future dealers and managers become industry leaders after participating in NADA's programs."

NADA's Dealership Operations division provides industry-leading education and consultative services to NADA members. The NADA Academy and NADA 20 Group are programs managed by the division to help improve the operations and profitably of dealerships.

The NADA Academy helps prepare dealership professionals for management roles through the combination of hands-on practical application in each area of the dealership and six intensive weeklong instructor-led classroom sessions. NADA 20 Groups, comprised of consultant-led groups of non-competing peers, empower dealers and managers with best practices, new ideas and financial comparisons to improve profitability and achieve best of class performance.

To learn more about NADA Academy programs, visit www.nada.org/academy or email academy@nada.org. To learn more about NADA 20 Group, visitwww.nada20group.org or email nada20group@nada.org.
Media Contacts
Image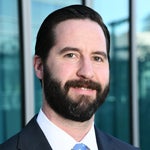 Jared Allen
Vice President, Communications