Chrysler's Marchionne to Keynote Automotive Forum in NYC on March 30
REGISTER TODAY FOR THE NADA/IHS GLOBAL INSIGHT FORUM BRINGING 26 LEADERS TOGETHER TO DISCUSS THE ECONOMY AND FUTURE OF AUTO INDUSTRY
NEW YORK (March 10, 2010) - Chrysler Group chief executive Sergio Marchionne is scheduled to kick off a day-long automotive forum with a keynote address at the New York Marriott Marquis in Manhattan on March 30.

"The forum is a rare opportunity for automakers, dealers and suppliers to come together in one location and share insights on where the auto industry is headed after nearly two years of turmoil," says Ed Tonkin, chairman of the National Automobile Dealers Association (NADA) and a multifranchise dealer from Portland, Ore.

Tonkin will join 25 other leaders from all sectors of the auto industry at Automotive Forum 2010, sponsored by NADA and IHS Global Insight and hosted by the New York International Auto Show. Tonkin will make opening remarks and also participate in the retailer panel.

The forum, called "Transformation of the U.S. Economy and the Auto Industry," will include numerous presentations and panel discussions from automakers, suppliers, retailers and media.

Mike Jackson, AutoNation's chief executive, will moderate an automaker panel, which includes: James Lentz, president of Toyota Motor Sales, U.S.A.; Jim Farley, group vice president for global marketing, Ford Motor Co.; Mark Barnes, chief operating officer, Volkswagen Group of America; John Mendel, executive vice president of American Honda Motor Co.; and Jim O'Donnell, president of BMW of North America.

"With the perspectives from 26 industry leaders and panel sessions led by top auto executives, the forum will be highly informative and establish a strong dialogue among all of the attendees," says Tonkin.

Other speakers include: Susan Scarola, chief executive of DCH Auto Group; Earl Hesterberg, chief executive of Group 1 Automotive; and Nariman Behravesh, chief economist of IHS. Alex Taylor, senior editor of Fortune, will moderate a media panel discussion.

After the credit meltdown, rising unemployment and housing bust, new vehicle sales plummeted to 10.4 million units in 2009, which was a 21 percent decline from 2008. Many analysts predict U.S. new vehicle sales will rise to nearly 12 million units this year.

In solid growth years, new-car and -truck sales have typically accounted for nearly 20 percent of total U.S. retail sales activity, according to NADA Data reports. Over the past two years, that percentage has dropped significantly.

"A healthy auto industry is essential for an economic recovery," says Tonkin. "The introduction of new exciting vehicles, rising consumer confidence and credit availability for both dealers and consumers are key factors that could help boost U.S. auto sales in the coming months."

For more information or to register, visit http://www.autoforumny.com/. Seating is limited. The registration fee includes a continental breakfast, lunch and a reception hosted by Google from 6 to 8 p.m. The first 200 registrants will receive a complimentary pass to attend the auto show's press preview days on March 31 and April 1.
Media Contacts
Image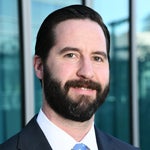 Jared Allen
Vice President, Communications
Image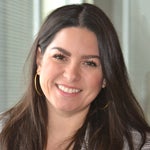 Juliet Guerra
Director, Media Relations