ADESA Charity Auction at the NADA Show Raises $77,118 for Canine Companions
SAN FRANCISCO (Jan. 26, 2019) A collective effort today raised more than $77,000 for Canine Companions for Independence at the NADA Show.
Ben Chavez, an Army veteran and retired police sergeant, and his hearing dog, Nepal, from Tehachapi, Calif., along with 28 dogs and their graduates, trainers and volunteers from Canine Companions in Santa Rosa, Calif., attended the charity auction, which was hosted by ADESA.
"Nepal is really a game changer," said Chavez, who sustained work-related hearing loss in both ears. "He is trained to hear certain sounds for me, such as sirens, alarms, doorbells, door knocks, the microwave going off and my wife calling my name."
It marked the eighth straight year that ADESA has held an auction at the NADA Show to benefit the NADA Foundation's Frank E. McCarthy Memorial Fund, which supports Canine Companions. To date, the auctions and other donations have raised $461,118.
"Partnering with the NADA Foundation in supporting Canine Companions has become a tradition for ADESA—an eight-year commitment of giving those with disabilities a chance at living independent lives again," said John Hammer, president of ADESA. "I am so proud to see the comradery and compassion of dealers coming together, bidding against each other and raising tens of thousands of dollars for this great organization year after year."
Prior to the auction of a Yamaha Drive Series golf cart, Annette Sykora, chairman of the NADA Foundation, announced that NADA's board of directors had already contributed $37,000; Joe Verde, president of the Joe Verde Group in San Juan Capistrano, Calif., placed the first winning bid of $20,000 and donated the golf cart to be auctioned again; Greg Noonan, publisher of Insight Media Enterprises in Cherry Valley, N.Y., placed the final winning bid of $18,000; and cash donations totaled $2,118.
"Finding ways to assist others is a hallmark of the automotive industry. We commend ADESA for its longtime commitment to hold a charity auction at the NADA Show," said Sykora, who served as NADA chairman is 2008 and is a partner at Smith South Plains Ford Lincoln in Levelland, Texas. "The Canine Companions cause was dear to the late Bob Mallon, who founded the NADA Foundation in 1975, and the late Frank McCarthy, who served as NADA's chief executive from 1968 to 2001."
Media Contacts
Image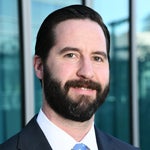 Jared Allen
Vice President, Communications
Image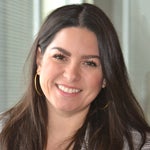 Juliet Guerra
Director, Media Relations