Hino and Peterbilt Trucks Win Top Honors at ATD Convention
ORLANDO, Fla. (April 25, 2010) - The 2011 Hino 268 and Peterbilt Model 384 were named today as winners of the American Truck Dealers (ATD) Commercial Truck of the Year for 2010.

"We are honored to be the first recipient of the ATD medium duty Commercial Truck of the Year award," said Sumio Fukaya, president and CEO of Hino Motors Sales U.S.A., Inc. "This is a true testament to the hard work of our design team and their efforts to produce a truck that meets the demanding needs of our customers."

The ATD Commercial Truck of the Year recognizes one winner from the medium-duty truck category (classes 3-7) and another from the heavy-duty truck category (class 8). The medium-duty contest was new for 2010. The announcements were made at the 47th annual ATD Convention & Expo in Orlando, Fla., which runs through April 26.

"Peterbilt is honored to be selected as ATD's Commercial Truck of the Year," said Bill Jackson, general manager of Peterbilt Motors Company and vice president of PACCAR Inc., referring to the truck's win in the heavy-duty category. "Our team listens to the voice of the customer along with our dealer network, and works with our supplier partners to design and manufacturer trucks that offer value, innovative features and exceptional maneuverability for a wide range of applications."

"Hino's 2011 model year trucks, assembled in Williamstown, W.Va., will be the only conventional medium duty trucks not to use credits to meet the stringent 2010 EPA emissions regulations," Fukaya said.

"All the trucks in this year's event were fine examples of the great strides the manufacturers have been making in developing new products," said ATD Chair Pamela Hall and dealer-owner of Hall Volvo, GMC, Isuzu and Hino in Tyler, Texas. "The winners brought the best combination of new features, driver comfort and safety systems."

"The trucks were judged on innovation and design, driver satisfaction, ease of maintenance and safety," Hall said. The winners were chosen by a panel of journalists from leading truck publications in North America.

Other nominees in the medium-duty class were: Kenworth T370 Diesel-Electric Hybrid, Freightliner Business Class M2 112 Natural Gas and Peterbilt Model 337. The other heavy-duty truck nominees were: Kenworth T660 Extended Day Cab and Freightliner Coronado.

Last year, International LoneStar was named ATD Commercial Truck of the Year in the heavy-duty category.
Media Contacts
Image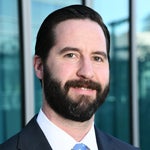 Jared Allen
Vice President, Communications
Image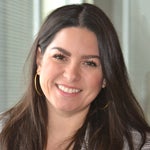 Juliet Guerra
Director, Media Relations