American Truck Dealers (ATD) Announces Change in Schedule for ATD Show
TYSONS, Va. (June 3, 2020) Today, the American Truck Dealers (ATD), a division of the National Automobile Dealers Association, announced that the ATD Show will not be held in 2021. The next ATD Show will be held in 2022 in Las Vegas, in conjunction with the annual NADA Show.
The 2021 NADA Show will be held as planned in New Orleans from Jan. 21 to 24 with all ATD members invited to attend the 2021 Show and take full advantage of everything on offer including educational workshop sessions, networking events and the Expo floor.
"This change to the ATD Show schedule has been under consideration for some time. Our overall goal is to take the time and actions needed that will result in an ATD Show that America's truck dealers look forward to," said ATD Chairman Steve Bassett, dealer principal of General Truck Sales in Muncie, Ind. "We want dealers to have the confidence that our convention will always be an inspiring, first-class event well worth their increasingly valuable time."
ATD anticipates that the reschedule will result in a strong ATD Show that is responsive to the business climate in today's commercial truck industry, offering America's truck dealers the highest value and preparing dealers for the next generation of operations.
Media Contacts
Image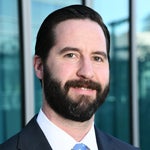 Jared Allen
Vice President, Communications
Image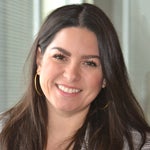 Juliet Guerra
Director, Media Relations